I had the absolute pleasure and privilege of reading and reviewing Darlene Schacht's new book The Virtuous Life of a Christ-Centered Wife. 18 Powerful Lessons for Personal Growth.
If you are not familiar with her, Darlene lives with her husband and children in Canada. She has been blogging and writing for years about how to be a Godly help-meet to your husband. I stumbled across her blog about a year ago and then had the ridiculous pleasure of meeting her at the Women Living Well Conference last August. (You can read about that here.)
Darlene is kind, sweet, soft-spoken, humble and all kinds of warm goodness wrapped up in a tiny, Canadian package. She shares from her heart and it is so apparent with every word on the page.
Somehow, even though Darlene and I have met only once, she was able to talk directly to me with her wisdom. I messaged her after reading one section that jumped off the page at me. It was after a particularly long day of wearing many titles (mom, wife, ministry leader, friend, daughter) and failing miserably at all of them that I sunk into a hot bath and started reading Darlene's book. These words reached down into my soul and made my eyes fill with tears that spilled down my cheeks as I read. It was with blurry vision that I messaged her this excerpt:
"[In regard to A Loving Wife] She's not perfect. In fact she has days like anyone else where she feels the weight of the world on her shoulders. She wonders how she could fail so miserably, why she doesn't measure up to the other women around her, and how God could possibly love her on those days when she can't love herself." p. 78
Another poignant excerpt:
"[In regard to being A Passionate Wife] It's one thing to feel passionate about your spouse and another to be passionate about your marriage." p. 121
And these gems are not all that Darlene offers. She uses the SOAP method which is found at the end of each chapter. The SOAP method is Scripture, Observation, Application, and Prayer. This method allows the reader to dive that much deeper into scripture and apply the truths learned to her own life.
It was apparent to me just from reading the intro that this book is different. I cried buckets of tears at Darlene's beautiful gift of stitching together Biblical truths with practical, everyday advice. Unlike with other marriage books I have read, I never once felt like I was hopelessly failing as a wife while reading Darlene's book. I never felt that being a Virtuous Wife was unattainable. Instead, I felt inspired, grounded and empowered to embrace the role God has given me as my husband's partner and biggest fan.
I could go on and on, but the bottom line is that The Virtuous Life of a Christ-Centered Wife is top notch. It is filled with 147 pages of Godly wisdom delivered in a loving manner by a woman who has walked the path of mercy, love and restoration in her own marriage. She is authentic and genuine and I cannot say vehemently enough that you will come away a better wife after reading this book.
For your opportunity to purchase Darlene's book click HERE.
About Darlene Schacht
She is an Evangelical Christian whose number one priority is to serve Jesus Christ in every area of her life.
She and her husband Michael live in Manitoba Canada. Married 25 years, they have four children (three still at home), a bird and two pugs.
Their lives are basically surrounded with three things: faith, music and everything books.
She's an award winning and New York Times best-selling author through a book she co-wrote with Candace Cameron Bure, Reshaping it All.
Her articles have been featured at KirkCameron.com, ForTheFamily.org, and WomenLivingWell.org.
Find Darlene in the web here:
Blog: TimeWarpWife.com
Facebook: timewarpwife
Twitter: timewarpwife
Pinterest: timewarpwife
I was provided a PDF copy of The Virtuous Life of a Christ-Centered Wife in exchange for an honest review. All thoughts and opinions are my own.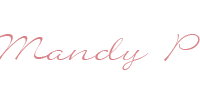 a Rafflecopter giveaway